Sustainability Awareness Program
We believe 'employee engagement' plays a critical role in the corporate sustainability agenda. A well designed program for 'awareness to action' on sustainability, ensures effective communication of the concepts as well as explores ideas for action. Being a customized program, it gains employee cooperation and provides support on sustainability related initiatives like CSR projects, Carbon Disclosure and Sustainability Reporting.
Ekonnect is the first and only organization in the market today with experience in the design and conduct of a Sustainability Awareness Program (SAP) on this basis.
We design and conduct SAP for corporates, governments and educational institutions; structured on the needs, context, target audience and the organizational structure of the organization.
The endeavor is to reflect the three key agents responsible for behavioral change viz. awareness, knowledge and action.
Write to us for a presentation on SAP. Join our SAP database and participate as a Resource Person. See below some photos for a SAP for a Corporate in Mumbai in 2013-14.
Contact Sonal Alvares at This email address is being protected from spambots. You need JavaScript enabled to view it.
Pic Your Tree Cell Phone Contest
Sustainability Awareness Programme at Crompton Greaves: Winners announced for Pic Your Tree Cell Phone Contest.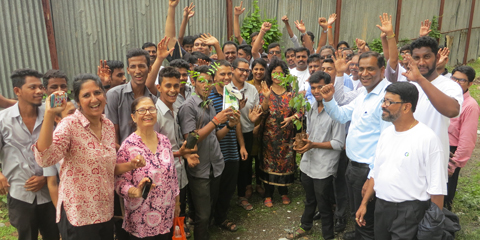 Recycling for Trees
Plantation Drive followed by Awareness session for Crompton Greaves Employees in partnership with Turning Tide Organization & Mulund ITI.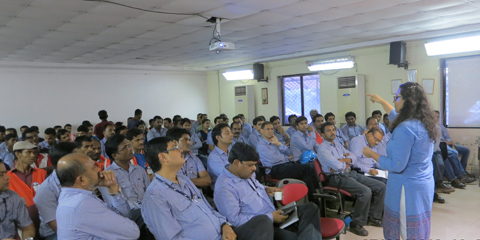 World Environment Day Celebrations at JSW, Dolvi
Awareness Session on Waste and water Management followed by interactive games and oath taking ceremony.