What we offer?
Sustainability education is one of the important areas of interest to Ekonnect Knowledge Foundation. Ekonnect Knowledge Foundation have developed education programs that are conducted in partnership with academic institutions as a regular course.
Ekonnect Video Library
Target Audience: Students and professionals
Fees: one-time donation of 799/- (US$11)
Link to join: www.ekonnect.net/video-gallery-home
The Ekonnect Video Library offers a repository of modules on key topics in the field of Environmental Management and Sustainability. The video modules are complementary to university curricula and are practice oriented. The topics include environmental impact assessment, circular economy, sustainability, and air quality management. More topics will be added as the members' demand and new videos get created.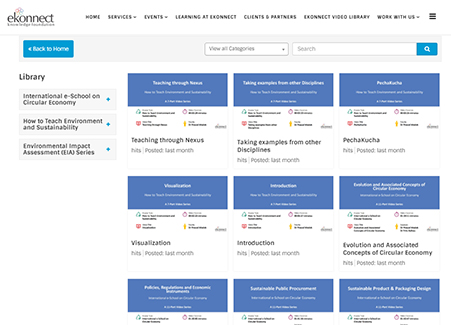 Mentorship Program on Circular Packaging
Date: March - April 2021
Learning Hours: 16.5
Location: Online webinar
Participants: 35+
Participant Feedback: 8.5/10
Ekonnect organized a Mentorship program on Circular Packaging in association with Packaging 360 and support from The Incubation Network which was conducted in the form of 4 full-day virtual workshops spread across 2 months. Stakeholders in the packaging value chain were trained in subjects like Circular Packaging, Life Cycle Assessment, Environment and Social Impact Framework, and Waste Management technologies, etc. through interactive sessions with experts and business leaders in the space of Sustainable Packaging. The pedagogy was a mix of interactive presentations, group activities, discussions, and assignments followed by questions and answers. A guidance manual was shared to help the Entrepreneur Support Organizations to conduct such mentorship programs in the future.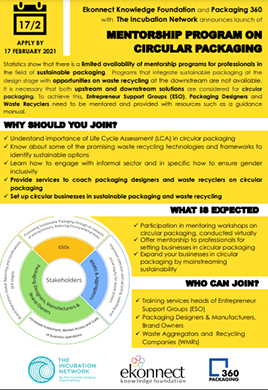 International e-school in Circular Economy
Date: 12 – 26 May 2020
Learning Hours: 19.5
Location: Online webinar
Mentors: 26 national and international speakers
Participants: 50 from 11 countries
Participant Feedback: 8.9/10
The International e-School on Circular Economy was a series of 11 virtual learning sessions conducted by Ekonnect, covering various topics in CE for aspirants across all countries worldwide. National and international experts were invited to share their experience from working in the field of CE. The program was designed to be highly interactive using the Mentimeter application, Q&A sessions, and offline assignment. The e-School was designed for participant categories like national and international students, practitioners, industry professionals, sustainability consultants, research organizations, NGOs, policymakers and regulators, and investors.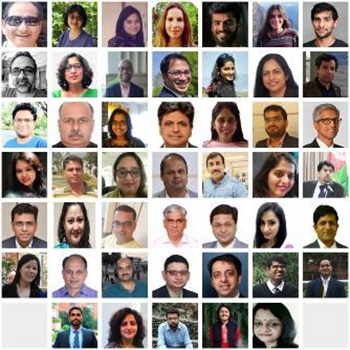 Winter School on Circular Economy
Date: 18 – 20 November 2020
Learning Hours: 20
Location: Indian Institute of Technology Madras, India
Mentors: 16 national and international speakers
Participants: 50
Participant Feedback: 7.3/10
Ekonnect conducted a winter school to engage a diverse pool of participants across India and provide knowledge on various topics related to Circular Economy. The School used different elements of pedagogy and interactions such as plenary presentations, panel discussions, group work, and meeting with entrepreneurs, networking, and field visits.
DISHA
A venture by Ekonnect Knowledge Foundation, is a series of career counseling and networking events proposed to be held in India's metros and other cities to help build careers in environmental management. The DISHA events steer students and young professionals towards an understanding of the evolution and opportunities in the field of Environmental Management.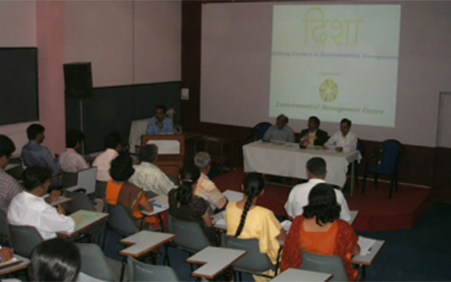 Year: 2006
Location: Pune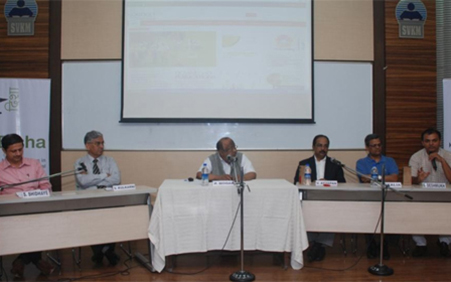 Year: 2013
Location: Mumbai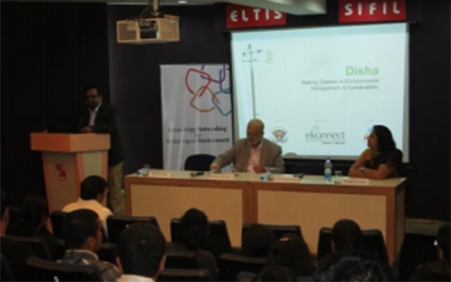 Year: 2014
Location: Pune
FINISHING SCHOOLS
Ekonnect Knowledge Foundation organized a school to provide students/ professionals a connect between "Theory" and "Practice". The idea and thought behind conducting this is to provide a rounded exposure to participants by "updating" their knowledge and filling up the "gaps".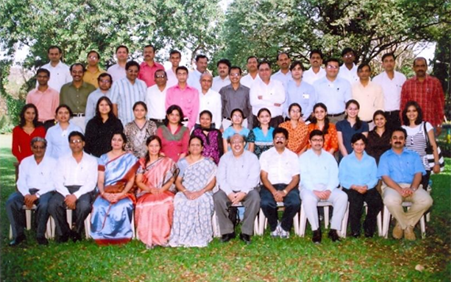 Date: January 2009
Location: NITIE Mumbai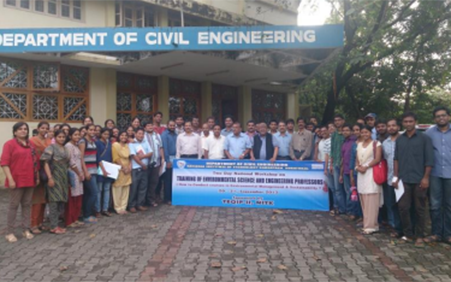 Date: September 2013
Location: NITK Karnataka